Board of Supervisors Agenda, August 10, 2022
PDF
Planning Commission Agenda, August 10, 2022
PDF
Malanyuk Conditional Use Hearing
PDF
Baykal Logistics LLC Conditional Use Hearing
PDF
Trying to call us?
We are experiencing telephone problems this morning. If you need to contact the Township, please feel free to email or stop by our office. Our main email is tunksec@longpondpa.com and the zoning email is tunkzone@longpondpa.com
We are sorry for any inconvenience this is causing you and will have our phone fixed as soon as possible. Thank you for your patience.
HELP WANTED-
(fill out application below)
Public Notice: Open Position – Heavy Equipment Operator 2
Tunkhannock Township, Monroe County
Tunkhannock Township is accepting applications for the open position of Heavy Equipment Operator 2.
General Definition: Performance in a variety of tasks involving construction, maintenance and repairs to Tunkhannock Township's roads, storm sewers, facilities, equipment, parks and building maintenance and manual labor as needed. Job Description: The employees will report to the Road Master and receive work assignments and work independently as need.  The employee would perform a variety of skilled and semi-skilled tasks in maintenance and minor repair to Township vehicles, facilities and buildings, construction and repair of town roads and right-of -ways. The DPW employee may operate a truck, street sweeper, plow, heavy equipment, hand tools, motorized equipment, mowers, paving machine, tractors and various other equipment.  On occasion, strenuous physical effort and exposure to inclement working conditions may be required.  The employee must live within 25 miles of the Township.  Work Hours: An employee in this position works eight (8) hours per day, forty (40) hours per week, Mondays through Fridays, 7:00 AM to 3:30 PM with occasional overtime. Minimum Qualifications: Education: High School Diploma or GED. Experience: one (1) year truck driving with working knowledge of heavy equipment, construction or public works. Other: Must hold a valid Class A PA Commercial Driver's License (CDL). Compensation will be determined on previous experience.  An application can be obtained at www.longpondpa.com and returned via email at tunksec@longpondpa.com or via regular mail to Tunkhannock Township, Attention Township Manager, PO Box 203, Long Pond, PA  18334
EMPLOYMENT APPLICATION
PDF
Conditional Use Decision
PDF
A full copy of the signed Conditional Use Decision as announced on May 4.
2022 Meeting Schedule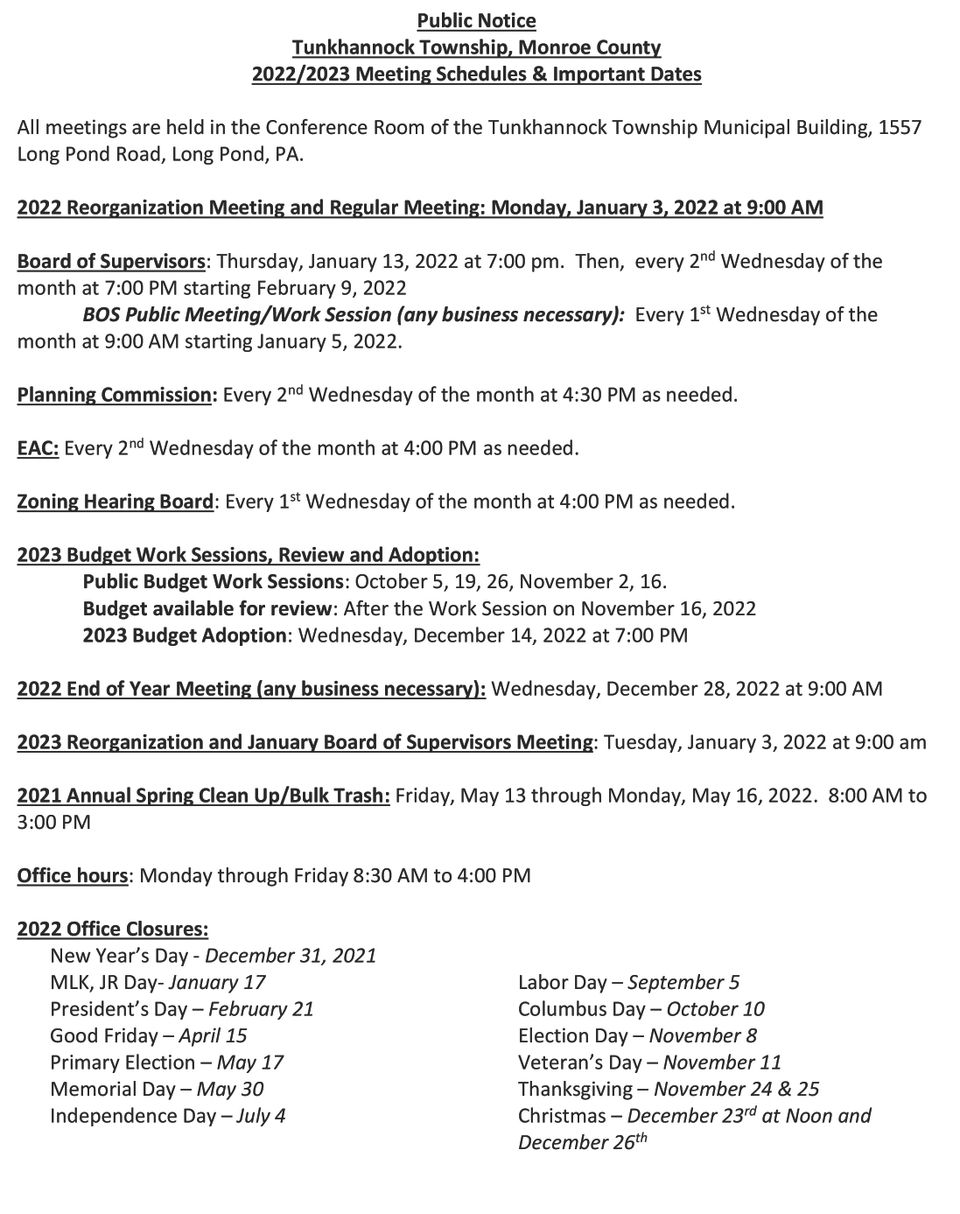 Check out our Facebook page
We now have a Facebook page!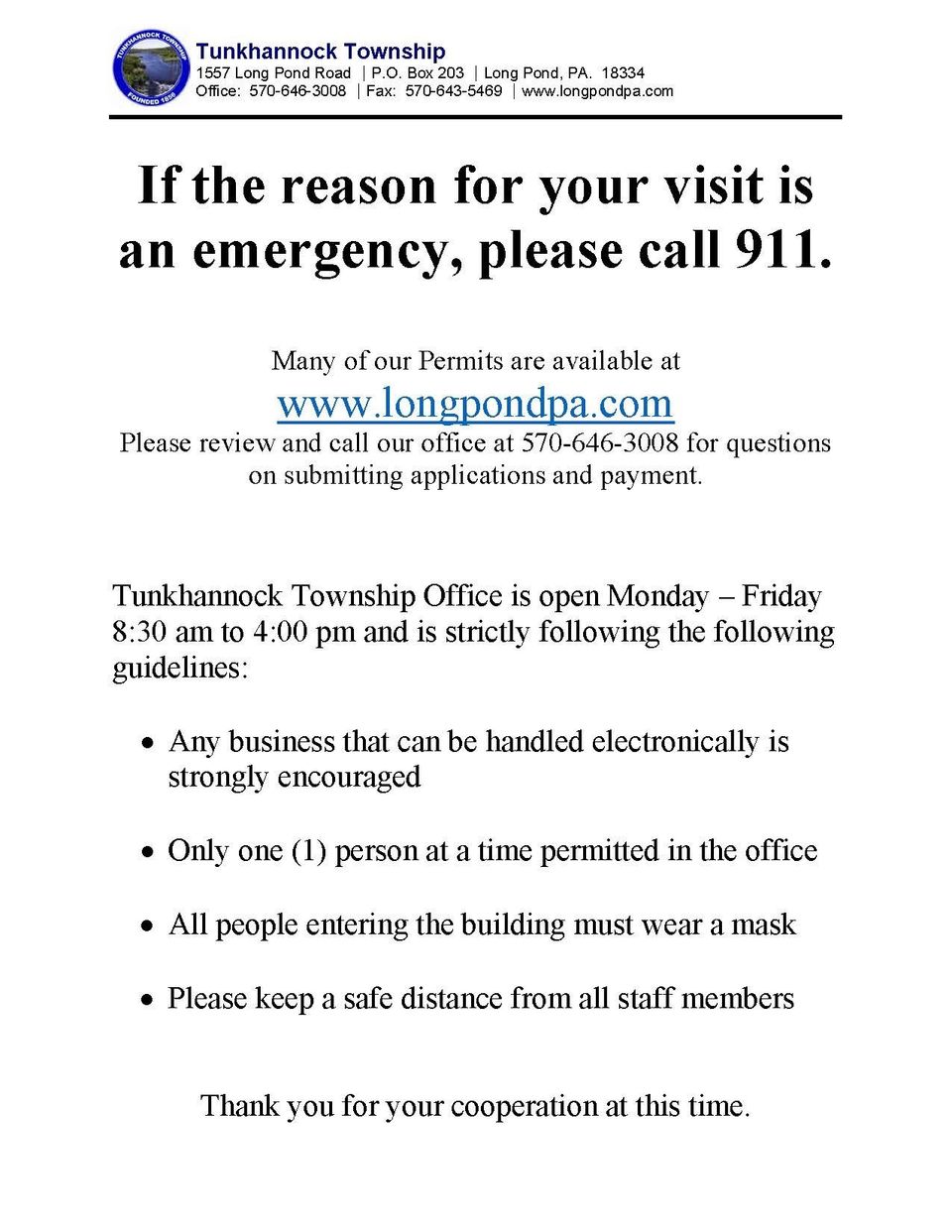 Short Term Rental Ordinance
PDF
Short Term Rental Application Guidance
PDF
Short Term Rental Application
PDF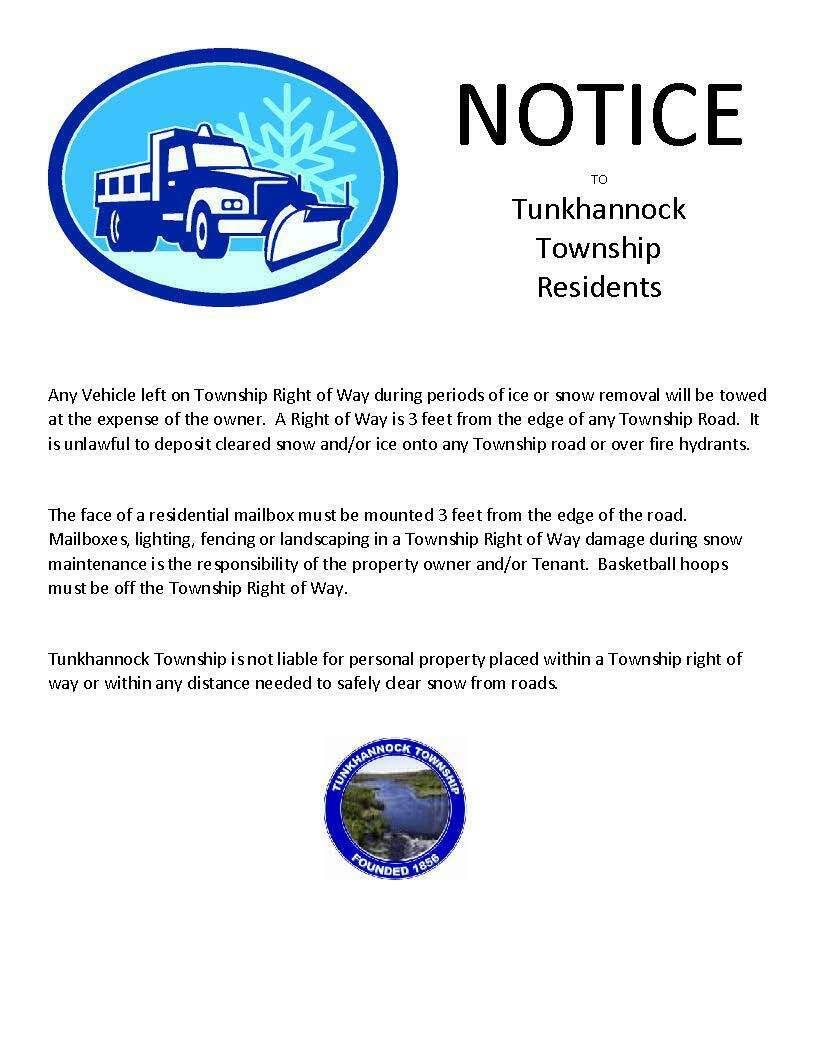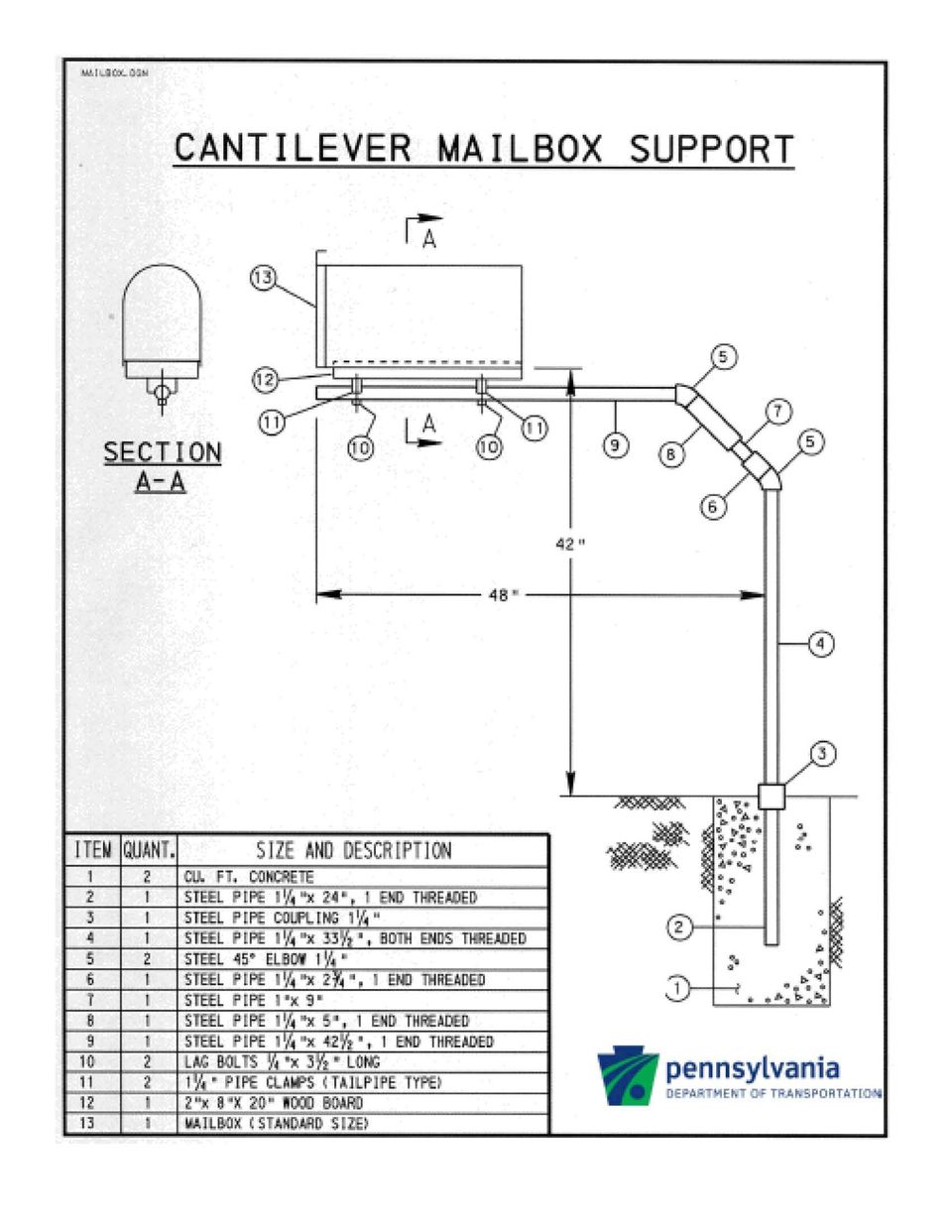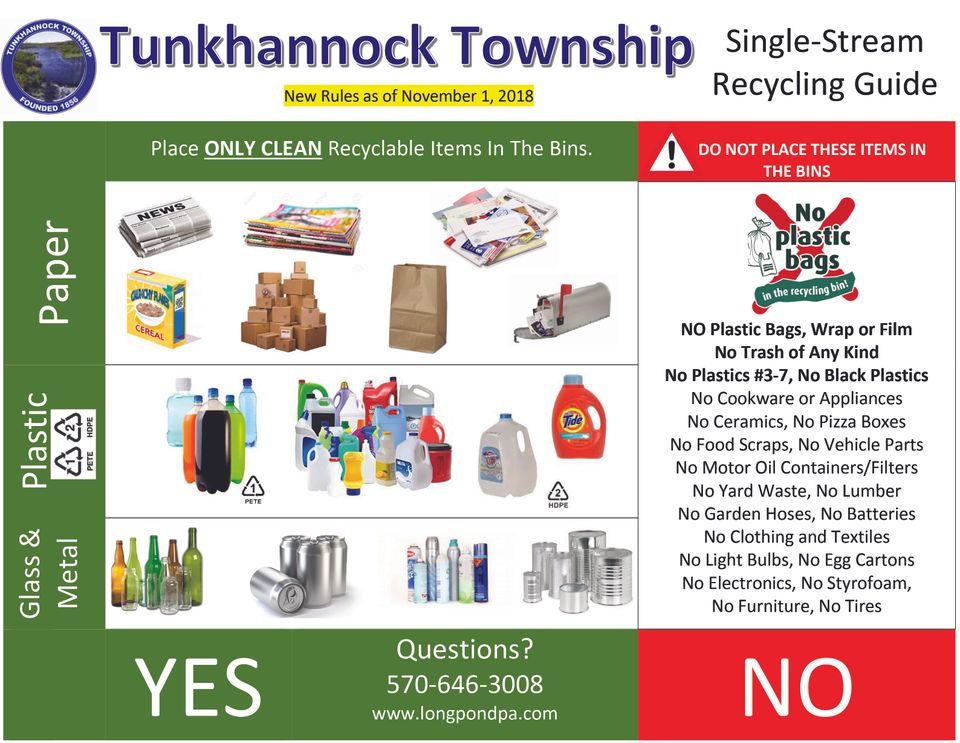 Recycling Brochure
PDF
Download this brochure with all the rules for recycling in Tunkhannock Township.
Office Hours have changed
Township office hours are now 8:30 a.m. to 4 p.m., Monday through Friday, and other times by appointment.